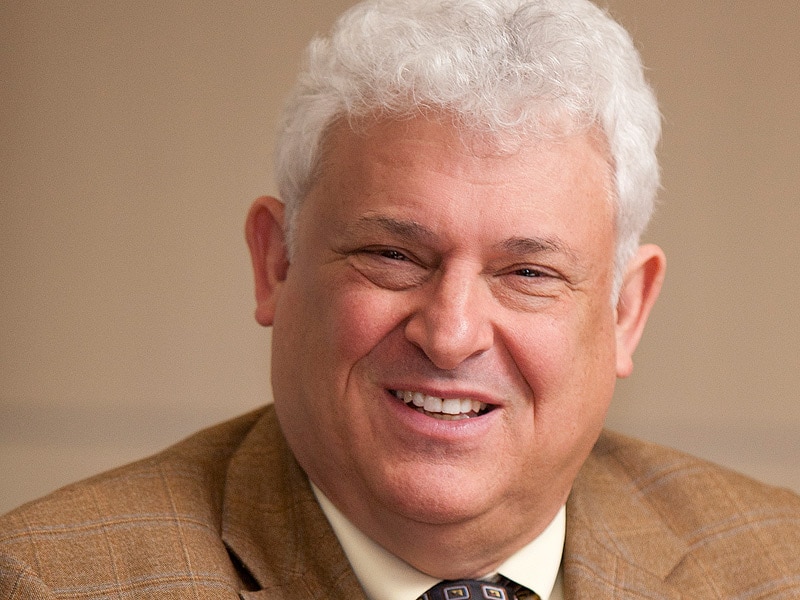 Should doctors talk to patients about gun safety?
This transcript has been edited for clarity.
Hi. I am Art Caplan. I'm at NYU Grossman School of Medicine, where I direct the medical ethics division.
Unfortunately, I don't have to remind viewers that we've seen an explosion of gun violence in the United States over the past year, and it's definitely worse than 4 or 5 years ago. Children were wiped out in a number of schools. There have been attacks on grocery stores and churches and, as many of you know, on hospitals and clinics. In Tulsa, Oklahoma, an angry patient went to shoot a surgeon and others because he felt unhappy with his orthopedic back surgery. There have been many violent outbreaks against healthcare workers in many other places in the United States.
This has led to all kinds of debates, as we all know, about what to do about guns. Should assault weapons be banned? I tend to think that's probably a good policy. I fully understand that this is a policy that we are not going to follow.
There are areas, however, where I think we could get agreement and get legislation at the state or federal level. One area is the discussion by doctors about firearms. Remember that most people killed and injured by firearms are suicide victims. Another important group is children, where data shows that it appears that the main cause of death among those under 18 is no longer car accidents or other illnesses.
It's guns. I think all physicians — pediatricians and others — have an obligation to discuss firearms with their patients. There are a number of key questions I think they should ask themselves. There are 400 million guns in this country and many of the deaths that occur are due to improper storage, neglect and not telling children what to do if they see gun.
I am fully aware that many of you do not have time to discuss anything with patients. I hear complaints all the time that you only have a few minutes and have to prioritize the illness or problem that brought the patient to your care so you can fix it.
If you have more time, I invite you to discuss the safe storage of firearms. Is there a gun in the house? Do you keep it locked? Do you keep it in a place where children cannot get it? Ask if the children's friends have guns and keep them safe?
Are you in a situation where you can talk to your kids about what to do if they see a gun – don't touch it – who to tell and who to tell? These are all very important questions for gun safety. They might not prevent a mass shooting in a church or an elementary school, but I think they go some way to trying to reduce gun damage.
The other important thing that we need to think very hard about and weigh in on is that guns are a public health issue. I've seen too many discussions of ERs and trauma doctors saying that these automatic weapons are so powerful that when they shoot children, they destroy them. You can't even recognize them anymore. These are weapons that make it very, very difficult, if you will, to repair wounds. If you get shot when you were a 60 or 70 pound kid, you're going to die.
Doctors, I think, have an obligation to weigh in on the cost of doing nothing about gun policy – not trying, if you will, to ask for background checks, but trying to have laws that compel reporting when people fear someone may be violent and better mental health, supervision and education. Again, these are incremental steps, but we may be able to overcome them if we really monitor the toll attributable to gun violence.
What happens in terms of deaths, crippling injuries, time spent in hospital trying to care for extremely badly injured people? The threat these weapons pose to health care providers? The worry and fear they cause if you work in a place where you shouldn't have to worry about such things?
I think there's a conversation about the frontline role, when you can do it, and a public policy role, just saying, "Here's the dead, here's the injured, and here's the fear." These are the reasons why we need to make progressive progress in reducing gun violence."
This is, I think, the responsible position to take. I don't think we're going to have bans. I don't think people will be asked to surrender all their weapons. It's not the United States. We can take a few small steps, and I think health care, medicine, and nursing can step in and help us.
I'm Art Caplan from the NYU Grossman School of Medicine's Division of Medical Ethics. Thank you for watching.
Arthur L. Caplan, PhD, is director of the Division of Medical Ethics at New York University Langone Medical Center and School of Medicine. He is the author or editor of 35 books and 750 peer-reviewed articles and a frequent media commentator on bioethical issues.