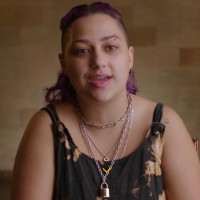 Realscreen "Archive" CNN Films takes back Tribeca's gun policy document "The Price of Freedom"
CNN Films acquired the feature documentary The price of freedom, which explores gun violence in the United States and the history of the National Rifle Association (NRA).
The film, which premiered at the Tribeca Film Festival in June and premiered in theaters in July, is produced by Tribeca Studios in association with Dick's Sporting Goods Films and Flatbush Pictures and directed by Judd Ehrlich (Guardians of the game, We could be king). CNN will premiere The price of freedom on August 29 without commercial interruption, followed by a round table on the issues raised by the film in a special edition of Cuomo Prime Time with host Chris Cuomo.
The price of freedom traces the evolution of the NRA from a non-partisan organization for sports fans to one of the most powerful and influential lobby groups in the United States over the past decades, shaping both political and political and American culture at large. Among those interviewed for the film were former President Bill Clinton,
US Representative Jason Crow; former US Representative Gabby Giffords; David Keene, NRA board member and former NRA chairman, and journalist Frank Smyth, as well as shooting survivors and activists like X González, survivor of the Marjory Stoneman high school shooting Douglas in Parkland, Florida, and Nicole Hockley, mother of Dylan Hockley, who was killed in the Sandy Hook Elementary School shooting in Connecticut, among others.
"We are delighted to partner with CNN Films and bring this documentary to a wide audience," Flatbush Pictures director and producer Ehrlich said in a statement. "The process of making the film and finding out how the National Rifle Association captured the gun conversation in America was both revealing and disturbing. The roots and ramifications of the NRA's power are bigger than you might imagine, and I hope that in explaining how we got there, The price of freedom will bring new perspectives to the conversation about gun violence prevention in this country.
Image: Images by Flatbush / Vimeo