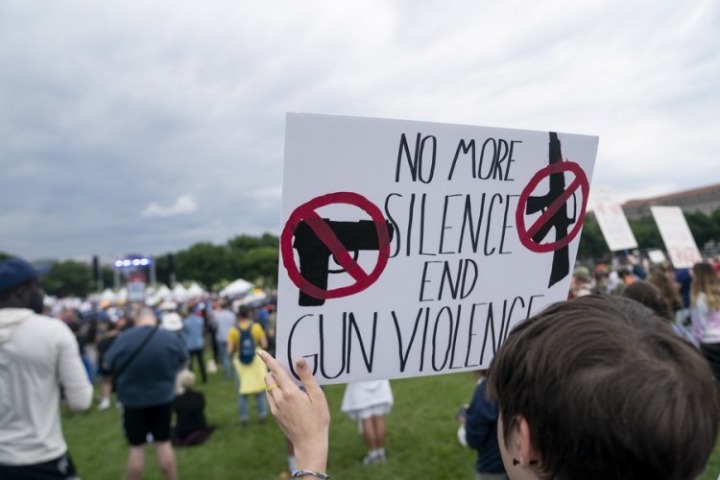 Politics and Profits: How Human Life Fits into US Gun Policy
On July 4, a parade was held in Highland Park, Chicago. Families were waving flags, children were running around and a band was playing festive music: the suburban town celebrated the 246th anniversary of the independent United States and the crowds were soaked in joy. Suddenly, the cheerful air was disrupted by loud bangs. Some have confused them with the sounds of fireworks. The next moment people were screaming and fleeing in fear and despair. On the country's big day, a mass shooting claimed the lives of 7 innocent people and left dozens injured. What would have been a joyous occasion ended up becoming a painful memory of bullets and blood.
Chicago is not the only victim. According to Gun Violence Archive, over Independence Day weekend, more than 500 shootings were reported across the country, excluding "only five states where one or more shootings did not occur." not been reported during this period". It is terribly shocking that in just four days, at least 220 people have been killed and 570 others injured by gunfire in the United States.
These numbers are quite ironic, considering that ten days ago, June 25, President Biden just signed into law the first major gun safety law in nearly 30 years. People expected a lot from the law. President Biden said ambitiously, "God willing, this is going to save a lot of lives" and "we are doing something big". Unfortunately, the horrible 4th of July weekend gave the law a quick slap in the face.
What has made gun control such an intractable issue is that it has gone far beyond the long-running Second Amendment debate and been hijacked by corporate profits and party politics.
The huge profits from the gun market make gun rights groups powerful lobbyists. According to The Hill, "the gun industry has rapidly exploded over the past 14 years". The National Shooting Sports Foundation (NSSF) reported that the firearms industry generated more than $70.5 billion in profit in 2021, up from $19.1 billion 14 years ago.
An analysis by OpenSecrets, a research center, finds that every year since 1998, gun rights groups have spent considerably more on lobbying than gun control groups. In 2021, gun advocacy groups spent a record $15.8 million, five times more than gun control groups' $2.9 million. And according to the BBC, the National Rifle Association (NRA) alone spends around $3 million a year to influence gun policy. As Shannon Watts, a gun violence prevention activist, aptly tweeted, "Gun violence is a political issue."
Over the years, gun control has become one of the most politically charged issues in the United States. In essence, this is more of a political struggle than human life itself. Just two days before President Biden enacted gun control legislation, the United States Supreme Court struck down New York's gun law that restricted the carrying of concealed firearms with a majority of 6 to 3. This has, to a large extent, undermined President Biden's efforts to control guns. In the Supreme Court, where conservative justices enjoy a 6-3 advantage over liberal justices, any ambitious gun control legislation is under threat.
But the tragedy does not wait. Before people could recover from the shock of Independence Day, just a week later on July 11, two more people were shot and three injured in Southern California, where the attacker robbed two 7-Eleven stores in two hours.
Apparently, the NRA's slogan that "the only thing that stops a bad guy with a gun is a good guy with a gun" hasn't brought security and peace to the country, but has thrown American citizens into a bind. paradoxical: no weapons, no security; more weapons, more tragedies.
From Buffalo and Uvalde to Chicago and Southern California, people feared and raged. While time can heal scars and quell anger, almost nothing of substance has changed. Time and again, bullets and blood ruin the lives of ordinary Americans, and the question raised by the New York Times remains unanswered: what value does the United States place on human life?
The author is an international affairs commentator.
If you have specific expertise or want to share your opinion on our stories, send us your writings to [email protected] and [email protected]