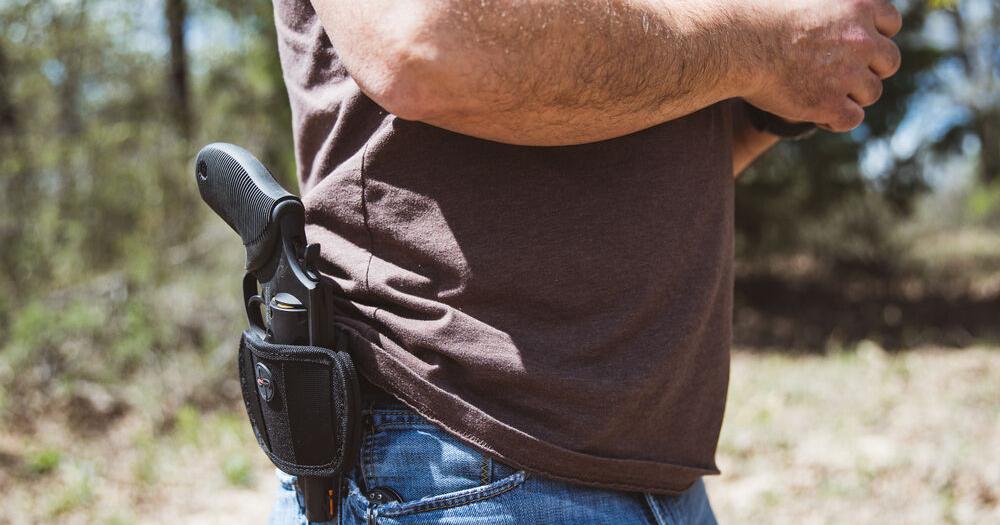 Gun policy group amends lawsuit to lower open carry age to 18 after Texas win | Tennessee
(The Center Square) – A National Gun Policy Group amended his complaint against the state of Tennessee seeking to allow people between the ages of 18 and 20 to openly carry guns.
The amendment comes after the Firearms Policy Coalition won a similar case in Texas end of August.
"The state cannot meet its burden of proving the existence of 'distinctly similar historical regulation' that has burdened the right to bear arms in the same way and for the same reasons," the complaint argues. "Instead, the relevant historical evidence weighs heavily in favor of maintaining the right to carry loaded handguns in public for 18 to 20 year olds, just as it does for those 21 and older.
"They are squarely among the 'people' for whom the Second Amendment safeguards were created. They were not only allowed to keep and carry guns without any restrictions, but they were required to do so during the founding era. who shaped the freedoms enshrined in the amendment."
Last year, The Tennessee House passed a bill this would have lowered the state's opening age to 18, but the supplemental bill later died in the Senate Judiciary Committee.
R-Madison County Rep. Chris Todd sponsored the bill in the House.
"It's strictly to bring our law into line with the Constitution of the United States of America," Todd said during the debate on the bill.
The bill met with opposition from Tennessee Department of Public Safety in committee, as Elizabeth Stroecker, Legislative Director of the Department of Public Safety, pointed out that this could threaten the reciprocity of concealed handgun permits for Tennessee residents.
But Todd previously said 25 states have continued to honor reciprocity for Tennessee 18-year-olds since the 18-year-old exception was created. He said another 11 allow reciprocity but exclude 18 to 20 year olds, with 12 states denying reciprocity.
"Just two weeks ago, in the FPC-led Andrews v. McCraw case, a federal district judge in Texas ruled that the Constitution requires restoring the right to bear arms to young adults in that state," said FPC's director of legal operations. Bill Bag. "With today's filing in Bleatthe Eastern District of Tennessee now has the ability to properly apply Brown and come to the same conclusion.
The FPC currently has similar lawsuits against the US government and in Texas, Pennsylvania, Illinois, Minnesota and Georgia.