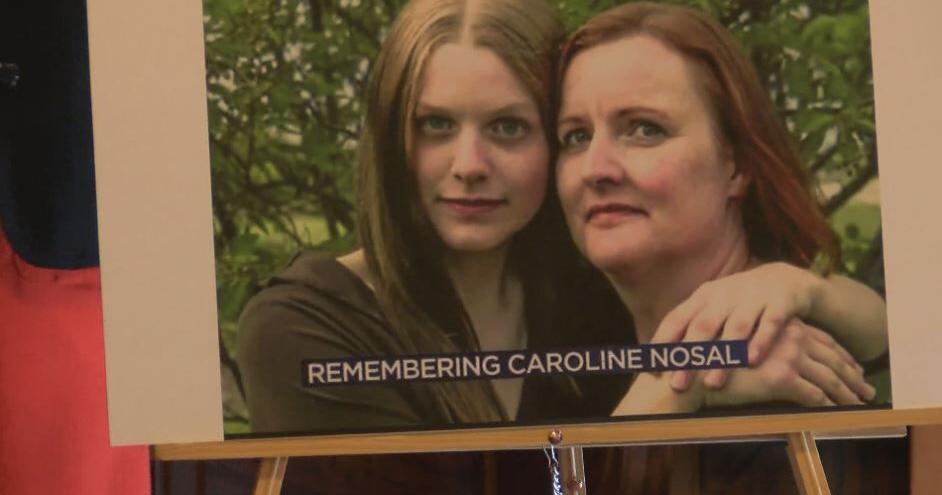 Democrats Introduce Gun Safety Legislation in Honor of Caroline Nosal | Politics
MADISON (WKOW) — Democrats want to change how quickly someone can get their hands on a gun in Wisconsin.
Sen. Melissa Agard (D-Madison) and Rep. Shelia Stubbs (D-Madison) introduced legislation Wednesday that would restore the 48-hour waiting period on handgun purchases in Wisconsin.
The lawmakers were joined by James Nosal, Caroline Nosal's father.
The introduction of the bill comes six years after Caroline was shot on February 2, 2016. Her former colleague, Christopher O'Kroley, was found guilty of killing her as she walked to her car at the outside the Madison Metro Market where she worked. . Since then, his family has been pushing for the reinstatement of the 48-hour waiting period.
"If he had to wait 48 hours, would he have rethought his plan?" James Nosal asked when introducing the bill.
Senator Agard and Rep. Stubbs say the bill could help prevent similar crimes of passion.
"We must choose to be a safer and more secure society. We must choose as a society to support policies that save lives," said Senator Agard.
"The purchase of a lethal weapon is not an action that can be taken lightly," Rep. Stubb added. "Each weapon has the ability to have a lifelong impact on individuals, families and entire communities."
Wisconsin had a 48-hour waiting period for gun purchases until 2015, when it was repealed by former Governor Scott Walker.