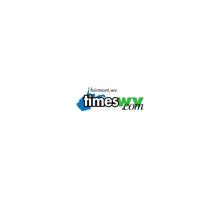 City council plans to offer gun safety courses | Community columns
[ad_1]
Hello, White Room!
Winter has arrived. Even though winter arrived a few weeks ago, it's finally here.
We have had a few great weeks, but the snow is nice too. At least we didn't have the mess that Interstate 95 had – 24 hours stuck in your car. Make sure you have items packed in your trunk in case something like this happens in our area.
I remember getting stuck on Interstate 68 many years ago coming home from stock car racing. Finally after about four hours one of the guys walked by and told us how to turn around and cross to go the other way and take the old route 73. The freeway was closed for seven hours!
Be careful if you have to go out on the roads.
Happy Birthday
Happy birthday to my granddaughter, Mandy Espanol. Her husband Daniel takes her on vacation to celebrate her birthday. Mandy calls me every day to say hello and to check on how I'm doing and to let me know how my two great-grandchildren, Brielle and Kyle, are doing.
Happy Birthday Mandy!
City of White Hall
White Hall City Council will meet at the White Hall City Hall on January 10 at 6 p.m. ET. Mayor John Michael will open the meeting with the pledge of allegiance, prayer, call to order, call of officers and approval of the minutes.
Citizen concerns have a three-minute deadline and a sign-up sheet that must be completed 15 minutes before the meeting.
Council members will have the treasurer and financial reports.
The communications and announcements will be followed by a public hearing, reports from the volunteer firefighters, the Marion County EMS report, reports from streets and highways, police, legal services, the municipal coordinator and the 'engineer.
Unfinished business will be followed by new business to consider: organizing gun concealment and safety courses, reviews of sick pay and vacation policies, Ordinance 22-001-Beverage Tax Revisions alcoholic beverages and submitting a home treatment claim.
Council's concluding remarks and adjournment.
Clean room primary school
January 7: Way to Go Wildcats announced
January 14: End of the first semester
January 14: Way to Go Wildcats announced
January 17: vacation
January 21: Way to Go Wildcats announced
January 24: report cards come home
January 24: iReady diagnostic window opens
January 28: Way to Go Wildcats announced
January 31: Terrific Kids for January announced the White Hall blessing box
Thanks to everyone who donated to the Blessing Box!
Remember that the blessing box is located next to the entrance to the municipal building in White Hall. People can leave non-perishable food or other necessities behind.
Those in need of an item are welcome to help themselves.
Contacts
If you have news, birthdays or
birthdays, call Claudia at 304-534-2756, if you leave a message, leave your number or email me at [email protected]
My White Hall article for The Times WV will be out on Friday, so any information must reach me by Wednesday. Thanks for letting me know what's going on at or near White Hall.
[ad_2]