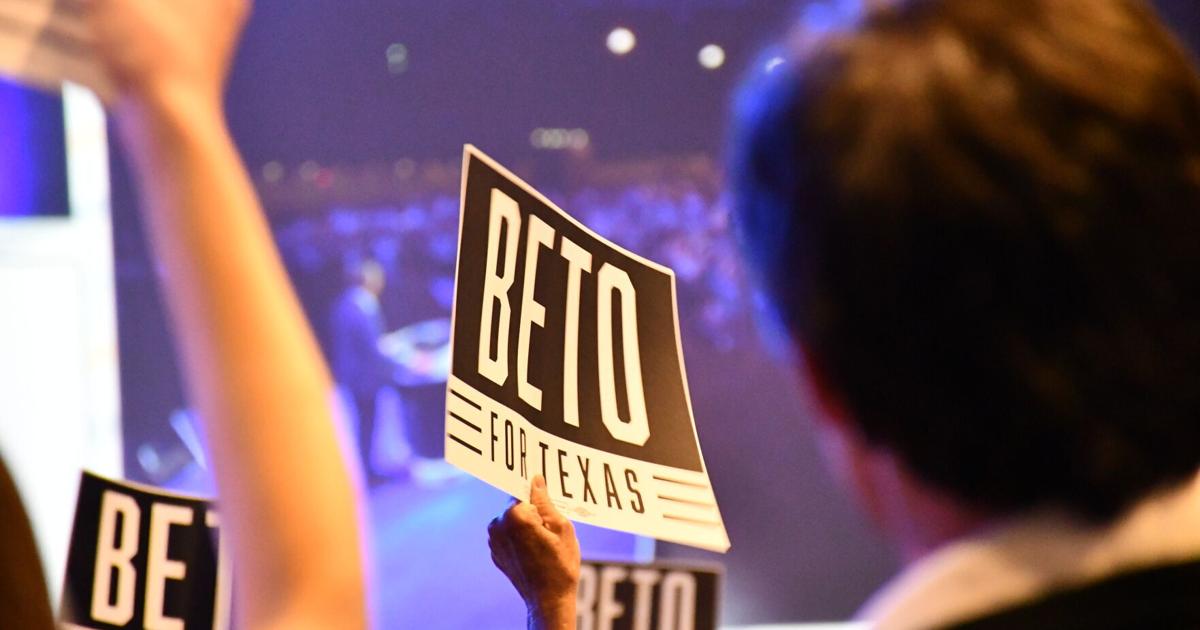 Abortion, gun safety among top issues at Texas Democratic convention | Texas
DALLAS — Abortion and gun safety remained front and center at the Texas Democratic state convention in Dallas last weekend.
Propelled by recent events, including the U.S. Supreme Court's overturning of Roe v. Wade and Uvalde's massacre of 21 students and teachers, Texas Democratic leaders focused on rallying delegates around the two issues, promising to change existing laws if elected in November.
"We are not a people who would ever deny you or anyone else the right to make their own decisions about their own bodies," Democratic gubernatorial candidate Beto O'Rourke said during his speech at the convention. "Nor are we turning our backs on law enforcement when they beg us not to sign the Carry Without a License law, which allows nearly any Texan to publicly carry a loaded gun without a background check. without any training or control."
O'Rourke called Republican Governor Greg Abbott, who is seeking his third term, "chaotic", adding that he represents "corruption", "cruelty" and "incompetence".
"But he's not Texas and he's not us," O'Rourke said.
Many Texas elected officials and candidates zeroed in on abortion access and gun safety as two key issues.
An event was headlined by elected officials and candidates who support abortion rights, as well as O'Rourke's wife, Amy O'Rourke.
At another event, elected officials and candidates published a official letter to President Joe Biden, urging him to do more to ensure access to medical abortion in the state. They also provided a list of five proposals on how to achieve this.
Event attendee Jakob Lukas of Travis County said access to abortion and common sense gun legislation were two of his top priorities.
"Women should be the ones deciding what to do with their bodies, (and) gun violence is a uniquely American problem," Lukas said. "This is the party that will protect our children and empower women."
Harrison County's Melissa Al-Ahmadi said while political priorities are important, her main focus was getting Democratic leaders elected in November.
"All of the things that (O'Rourke) is talking about right now — expanding Medicaid, fixing the grid, making sure people have access to safe, effective health care — that can't happen if (Democrats) don't 'have no people in positions in the Texas State Legislature (and) state government," Al-Ahmadi said. "That's the most important thing we can do until in November."
While O'Rourke broke a fundraising record on Friday, raising more money than Abbott — and any Texas politician — in a single reporting period, he still faces an uphill battle to leapfrog one state to the conservative voice that did not elect a Democrat to statewide office. almost three decades.
O'Rourke acknowledged that, urging delegates to keep knocking on doors, registering voters and talking to Texans who didn't vote in the last election.
"After very few generations (of Texas Democrats) have had the opportunity to fight for the State of Texas, when everything – and I mean everything – that we care about is at stake, we should consider ourselves like so lucky," O'Rourke said.
In a statement Monday, the Republican Party of Texas criticized Democrats as "political extremists" who adjourned their convention over the weekend without formally adopting a program, a move necessitated by a lack of quorum.
"The Texas Democratic platform will now be drafted behind closed doors by party leaders," Matt Rinaldi, chairman of the Texas Republican Party, said in the statement. "The Republican Party of Texas is proud to be a grassroots-led party with a platform crafted by the more than 5,000 delegates attending our convention, which remains the largest political gathering in the nation."